Jurassic World: Dominion Dominates Fandom Wikis - The Loop
Play Sound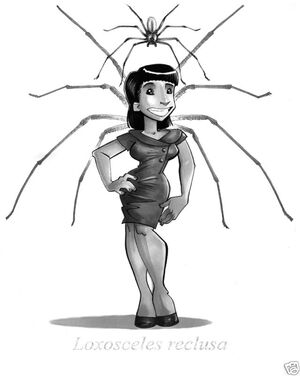 Dr. Katherine Gilchrist is a coworker of Monica's at the museum, where she is a textile expert. Introverted[1] and a bit spooky looking, it was difficult for Monica to draw her out of her shell, but the effort was appreciated.
Her pre-existing hobbies are mostly solitary ones. She has a pet betta fish Oscar, and some unsuccessful plants. She collects spiders. She's also a nudist, although only in the privacy of her apartment - Minneapolis is a location which demands plenty of clothing for the outdoors.
Over time she's gotten to meet quite a few people and enjoys social activities...at least in theory[2].
Among the people she's met is Phix; it was quite a surprise[3]. Katherine returned to the Bibliothiki later on her own, where she met a young siren named Atsali[4].
The story arc "Katherine Gilchrist and the Lost Dolls of the Anasazi"[5] took up much of 2013 and went into more depth on Katherine's background and history (start reading here). There is much more to her than meets the eye - or, should we say, eyes. The storyline arc was "adapted" into a written novel format by Joseph Houk, available at Google Drive. (A non-eBook format version is available here.)
She is a primary cast member[6]. Her first appearance was here.